We are pleased to announce that the "Heritage Newsletters" book has been successfully republished and is now available for sale!
For 15 years, starting in 1974, HEC produced a bi-monthly newsletter that chronicled the events, projects and accomplishments of HEC as well as the history of Old Ellicott City, Howard County and its people.
Included within these 328 pages are feature articles about HEC's first four show houses, which included Temora (1984), MacAlpine (1985), Paternal Gift (1986) and Wheatfield (1987). For anyone who was lucky enough to have visited these early show houses, these articles will bring back pleasant memories. For those who did not have the pleasure of experiencing these events, they will certainly enjoy reading about what they missed!
Pictured is the cover of the new book as well as the front page from the June 1974 issue, with a wonderful article describing the history of the B&O station.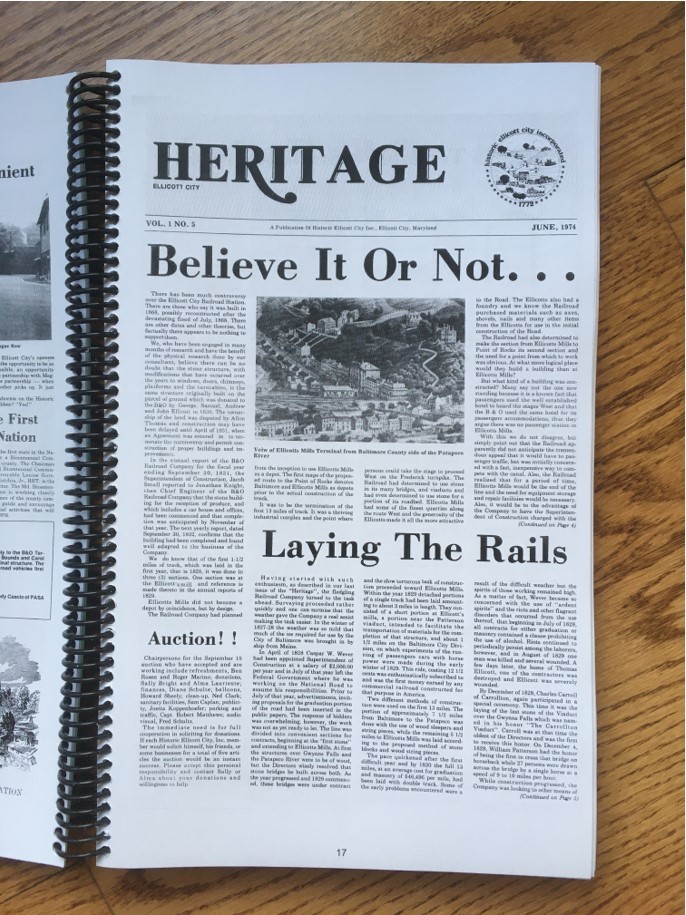 This reprinting is now available in two spiral bound sizes, 8.5″ by 14″ and the original newsletter size 11″ by 17″.